The land plots with an area of 23.1837 hectares and 13.2446 hectares is located outside the settlement on the territory of the Sokirintsi village council, Chortkiv district, Ternopil region, with the possibility of SPP construction with total capacity of approximately 16.87 MW.
According to the Technical specifications on the SPP connection to the power grids of OJSC "Ternopiloblenergo" an indicative scheme of power delivery provides:
construction of a new substation of 35 kV;
construction of 35 kV transmission line;
eplacing two 35 kV oil switches with 35 kV vacuum switches, as well as replacing current and voltage transformers.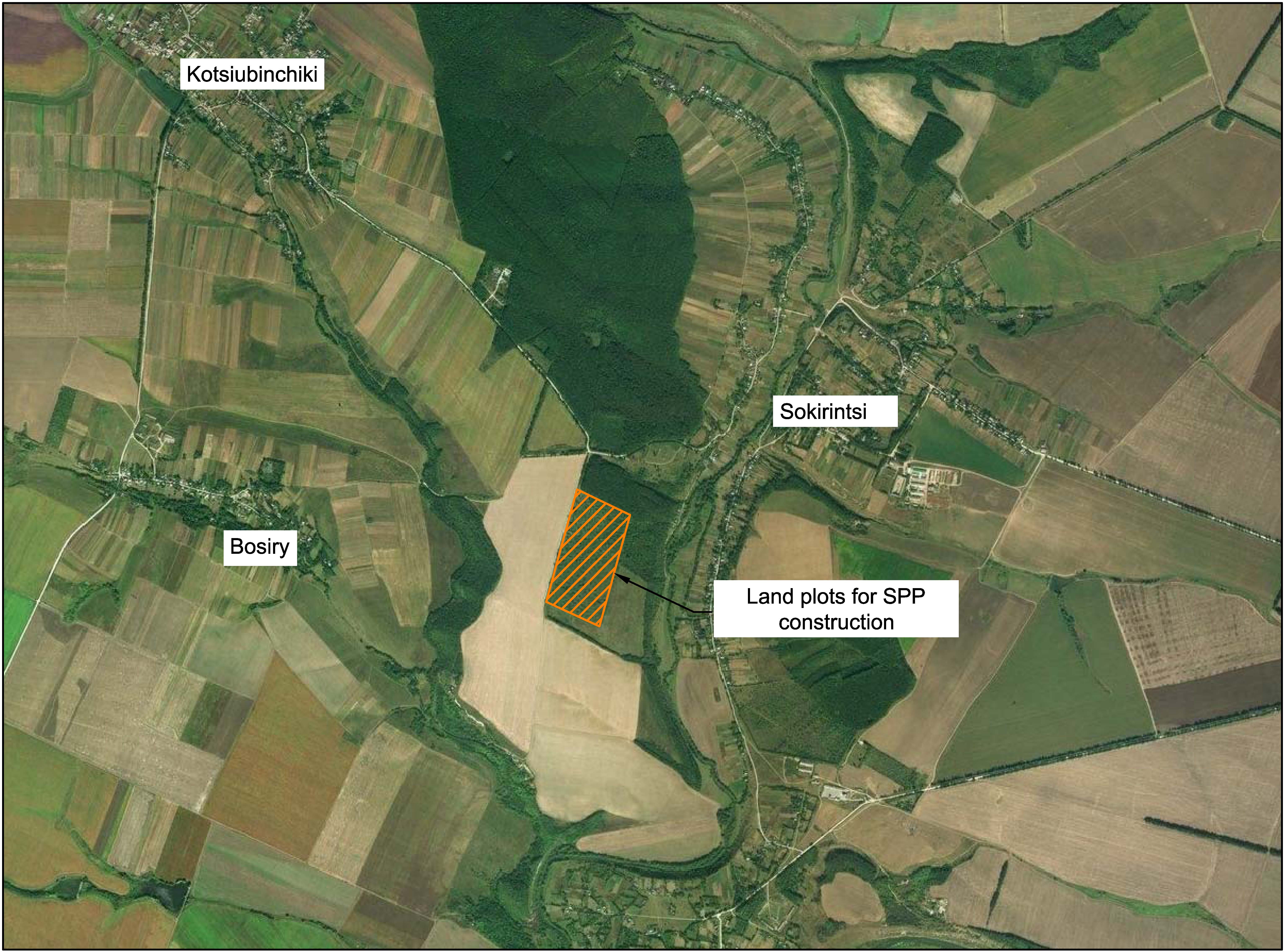 At the moment the following documents have been received for the project:
Agreement on lease of land plots with an area of 36.4283 hectares was concluded. Target purpose of the land plot – for the placement, construction, operation and maintenance of buildings and facilities of power generating enterprises, institutions and organizations;
An agreement on non-standard connection ("turn-key") to the electric grids of the distribution system of OJSC "Ternopiloblenergo" with the Appendix Technical specifications of non-standard connection to power grids of electrical facilities is concluded.