Project description: completion of the working project for the reconstruction and completion of the energy complex of the industrial CHP by installing a higher capacity turbine unit in Kropyvnytskyi.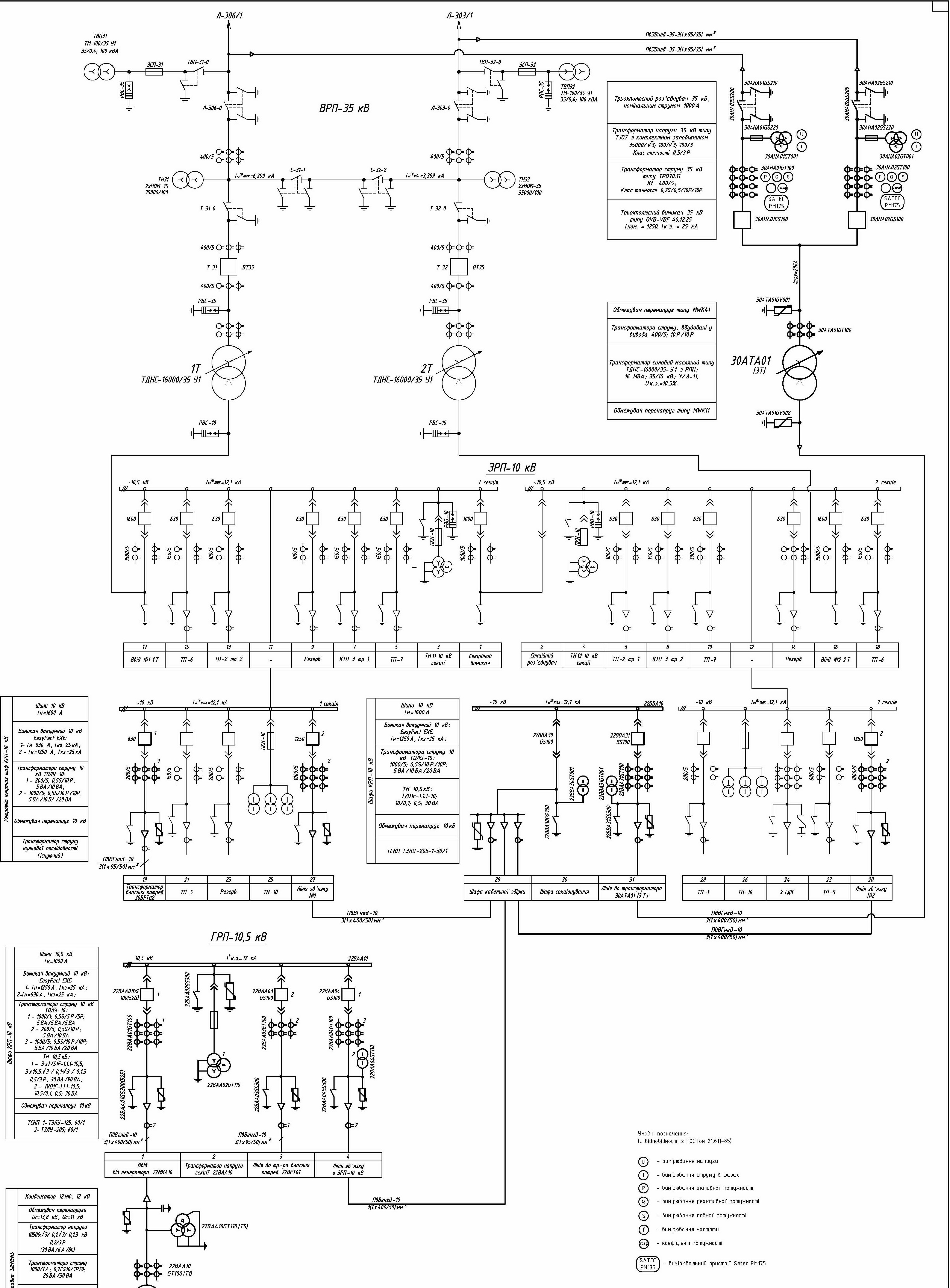 Scope of IKNET:
development of the project telemechanics and communication;
analysis of the feasibility and feasibility of creating an frequency division automation for the customer's cogeneration plant;
calculations of short-circuit currents. to select the parameters of the new equipment and check the compliance of the breaking capacity of the circuit breakers with the calculated levels of short-circuit currents. at existing facilities for a promising network development scheme as of 2029;
analysis of the effect of connecting a cogeneration plant at the voltage level in the network and determining the need to install reactive power compensation devices;
calculation of the stability of a cogeneration station connected to the section of the 35 kV cable line of CJSC Kirovogradoblenergo;
creation of a dynamic model of a cogeneration plant;
approval of design documentation in JSC "Kirovogradoblenergo" and NEC "Ukrenergo".