Now in Kiev held the 20th jubilee international exhibition elcomUkraine 2016 in conjunction with the exhibitions: "GREENEXPO | Alternative power generation in 2016"," EIA: Electronics and Industrial Automation"," TechnoDrive "and" Independent power engineering ".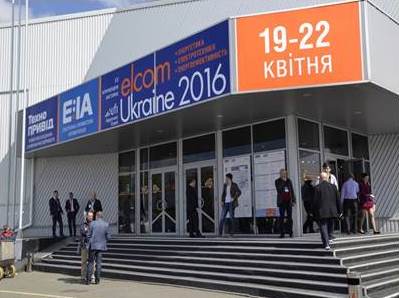 Over the years elcomUkraine was the largest exhibition in Ukraine, whose members demonstrated equipment, technologies and innovations for problem solving in the areas of power engineering and construction.
19-21 April 2016 the IK NET specialists visited the exhibition, to keep abreast of all the latest developments and innovations in energy industry.
Impressions of the exhibition are positive. The number of participants this year is more than the last year.
Among the exhibitors were companies from Austria, Azerbaijan, Belarus, Great Britain, Germany, Poland, Russia, Turkey, Czech Republic. Also were presented Ukrainian producers of the equipment, who enthusiastically showed us their new products and get to know how its work.
We hope that this year will be no exception to the rule, and next year it will be possible to bypass elcomUkraine not for one and a half hour but two days! :) :) :)
We are looking forward to next year !!!
Hurry to visit the exhibition, today is the last day!