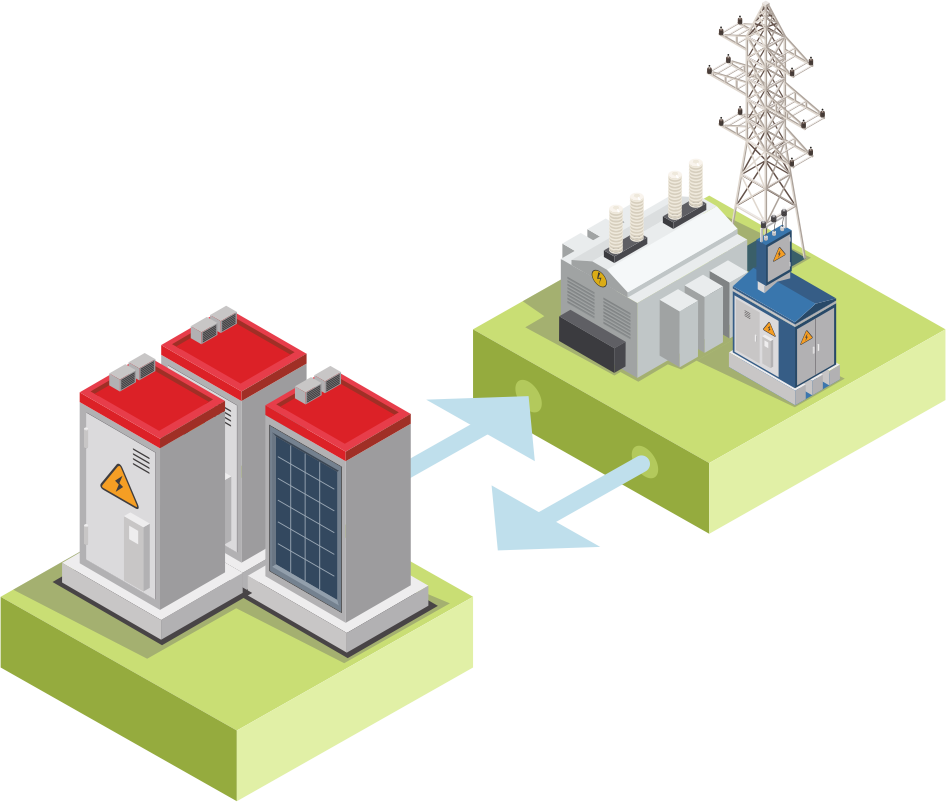 An Energy storage system (ESS) is an electric facility connected to the Integrated Power System (IPS) of Ukraine and consisting of at least one electric energy storage facility with engineering structures, power conversion equipment and related auxiliary equipment. ESS receives electricity from the IPS of Ukraine or from its own electric generation facilities, stores this energy in any form, and releases the electricity to the IPS of Ukraine.
At present, the following main battery technologies are available all over the world:
lead-acid;
lithium-ion;
nickel.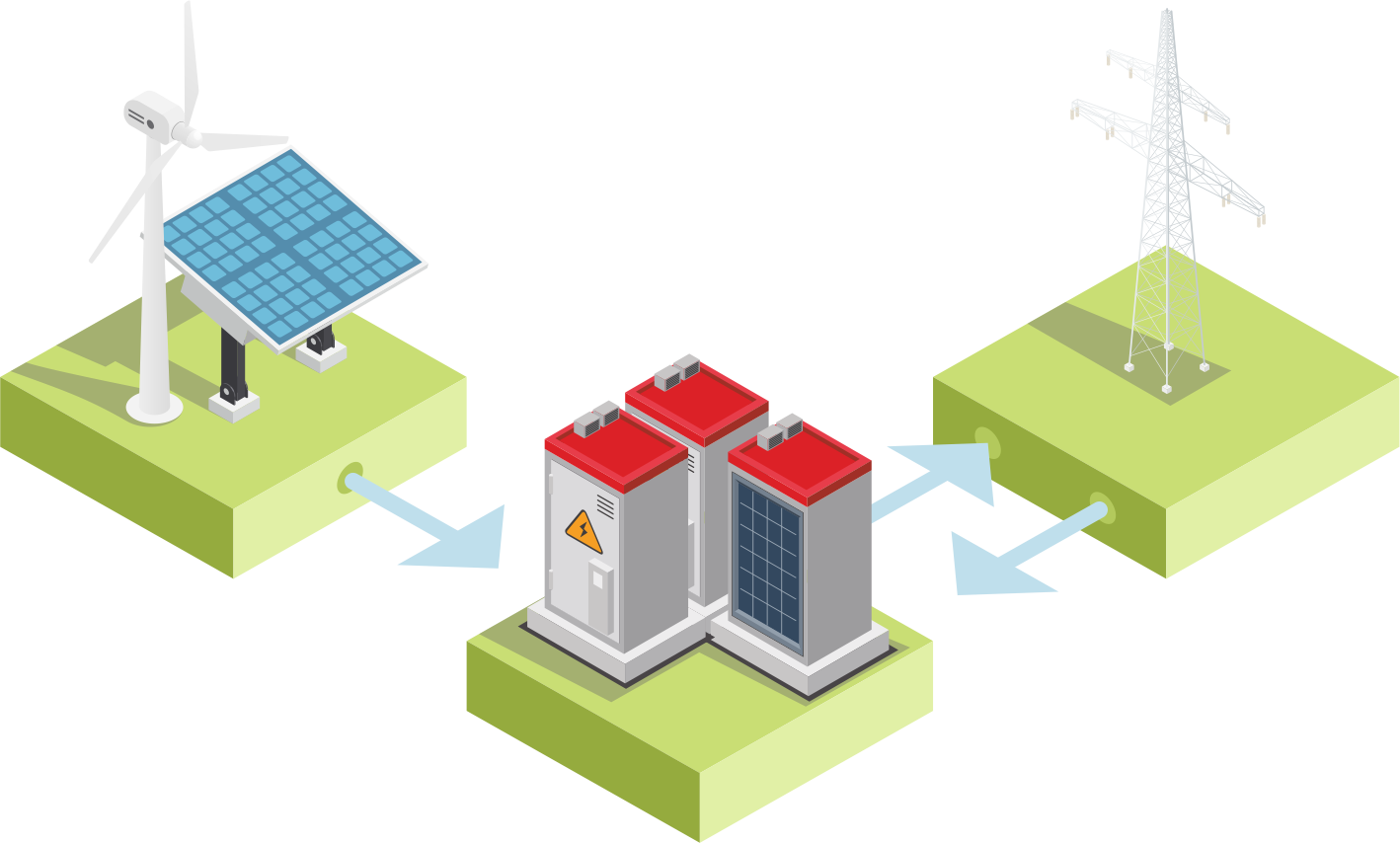 The main technical characteristics that determine the quality and cost of batteries or ESS:
ESS capacity –total capacity (kWh) or (MWh) of batteries making up the ESS, and which can be supplied by ESS to the grid at the connection point taking into account the consumption of electricity for the ESS's own needs.
voltage;
Depth of Discharge (DoD) – the maximum allowable level of discharge of a battery (expressed as a percentage) of the nominal energy capacity of the battery to ensure that the rate of battery degradation (loss of capacity) does not exceed the battery manufacturer's rated power;
Battery lifetime;
maximum rate of change in charging and discharging capacity;
operating temperature range;
self-discharge;
dimensions and weight;
charging current;
number of recharging cycles, etc.
Main applications of energy storage systems:
peak shifting: installation of energy storage systems to optimize the consumption of a facility;
renewable integration: combining solar and wind power plants with energy storage systems to counter "imbalances" that arise from unstable operation of the SPP or WPP and forecasting errors in electricity generation;
frequency regulation: installation of energy storage systems to provide primary and secondary regulation in the IPS of Ukraine and the creation of "balancing" capacity.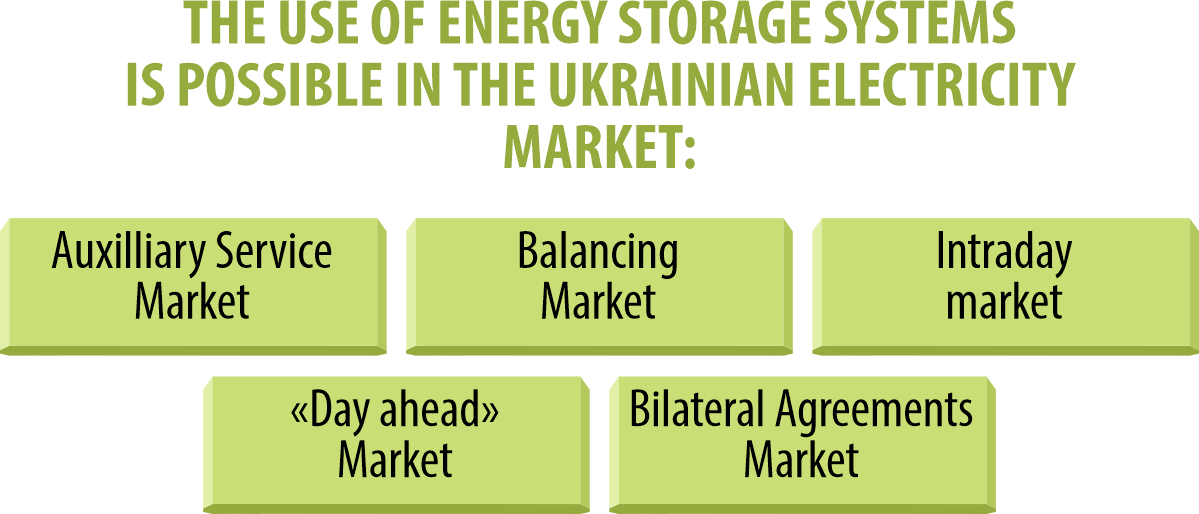 IKNET offers following services as part of turnkey implementation of energy storage projects:
calculation to determine capacity, type and operating conditions of the energy storage;
selecting the most suitable battery manufacturers;
calculation of expected financial and economic indicators based on the selected equipment;
design;
organization of the supply of storage equipment;
organization of commissioning and maintenance of the ESS.