Since 1996, in Ukraine works Wholesale Electricity Market (WEM). Today its duties performs the State Enterprise "Energorynok".
In the context of active electricity market model purchase of all electricity produced by power plants and its total wholesale realizes at the WEM of Ukraine – this is the only buyer.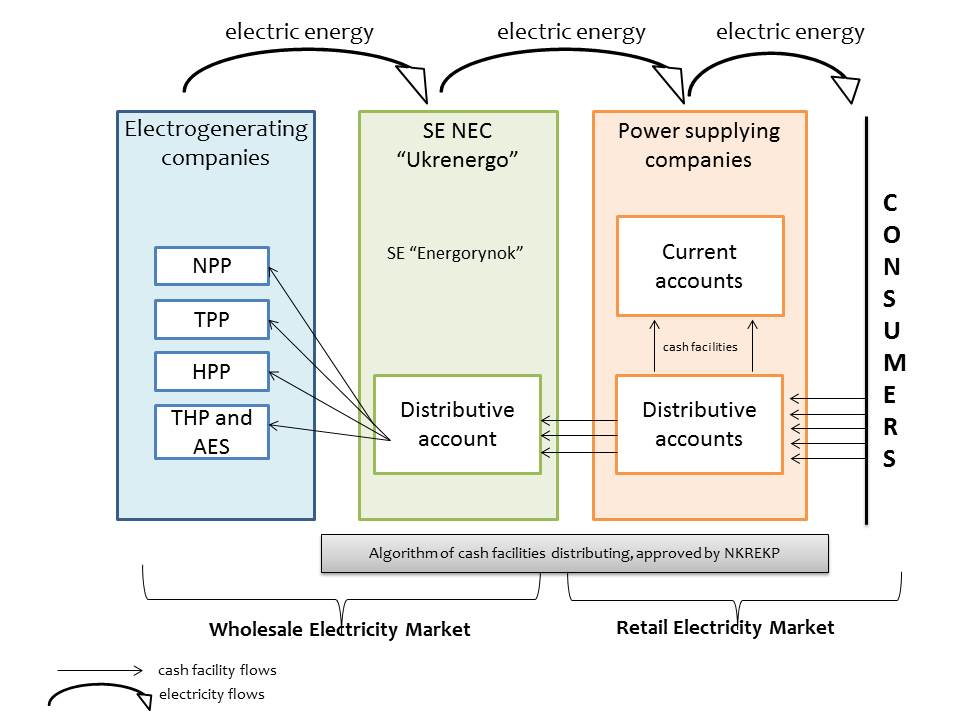 The main purpose of the State Enterprise "Energorynok" establishment is optimizing and improving the mechanisms of WEM and improving payments for electricity sold and purchased at WEM.
In addition, important activities of the State Enterprise " Energorynok" is developing proposals to improve the regulatory framework of the WEM; installation, maintenance and improvement of contractual relations with the WEM members for electric energy purchase and sale; international agreements to ensure the parallel operation of Interconnected Power System (IPS) of Ukraine with the neighboring countries power systems and participation in securing foreign economic relations of neighboring countries power systems; export and import operations with electric energy in compliance with the customs legislation rules and procedures; legal support of the wholesale electricity supplier.
WEM participants are:
• generating companies or electricity producers engaged in the sale of electricity generated in the WEM (nuclear power plants, thermal power plants, hydro power plants, renewables);
•electricity suppliers who buy electricity on the WEM (Oblenergo, Ukrzaliznytsia);
• SE "Energorynok" that performs the WEM functions;
• SE "NEC Ukrenergo" which provides centralized controller (technological operative) management by the IPS and electricity transmission through main and interstate power grids.
Terms of these activities subject to licensing mandatory and approved by the appropriate state regulator – namely the National Commission for state regulation in the energy and utilities (NKREKP).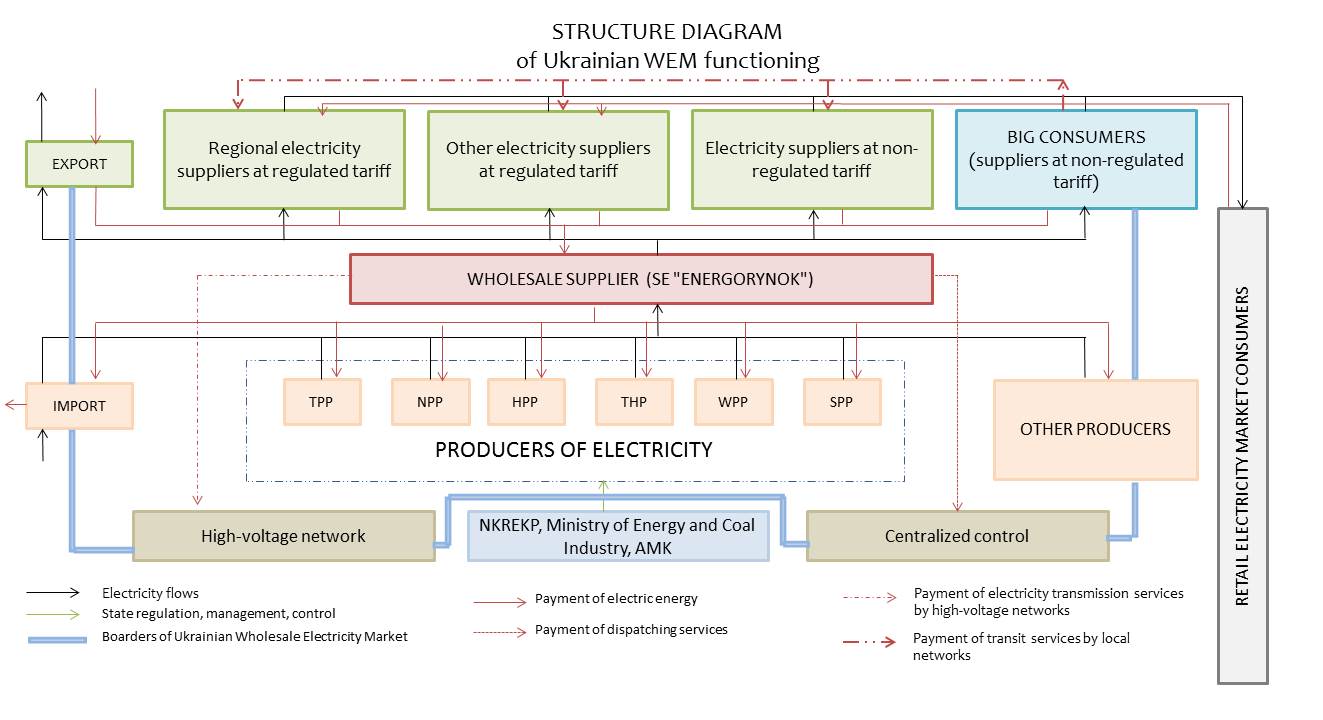 Modern trends in the electricity sector and accumulated problems requires transition from "the only buyer" market to more effective and focused on the needs of electricity model consumers market (New Electricity Market).