The Company has a successful experience of projects implementing and specializes in managing and guiding investment projects in power energy and industry, namely:
design and construction of external power circuits or power output of objects of consumption and generation;
energy audits of energy facilities with the aim of identifying a set of measures necessary for the further implementation of the project;
technical due diligence of electrical energy facilities;
comprehensive technical support of energy facilities implementation;
organization of construction and commissioning of facilities in the energy sector;
optimization of business costs for electricity;
licensing and tariffs obtaining for all types of economic activity in the energy sector, organization of the licensees work with Market operator and Guaranteed buyer.
The success of the company is determined by the integrated approach of solving problems in energy sector and constant monitoring of the market trends.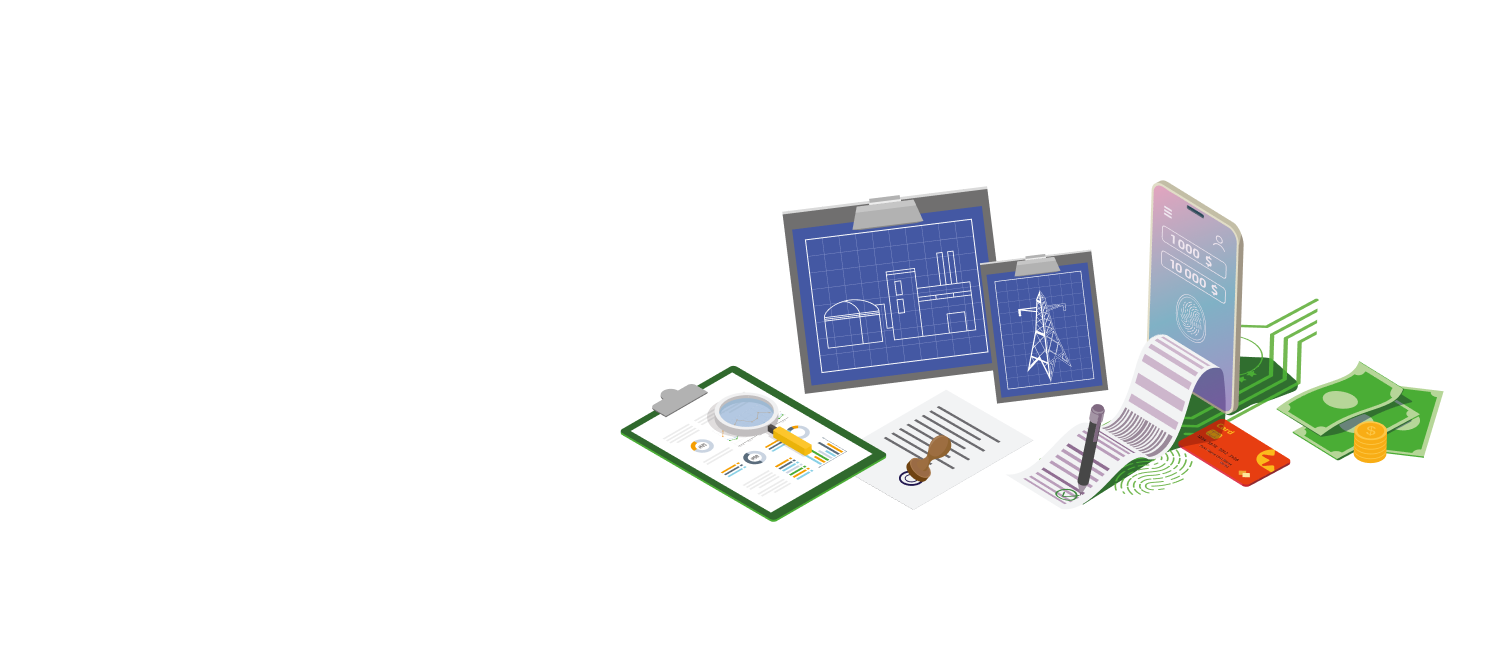 TESTIMONIALS
Letter of Reference "TIS Eco, LLC"

IKNET executed power energy inspection (energy audit) of the Project for ensuring the effective work of "TIS Eco, LLC" at the Wholesale Electricity Market (WEM) as the licensed producer, which carries out sale of power energy by "green" tariff.

Letter of Reference, "LNK, LLC"

New Energy Technologies Engineering Company actively participated in realization of the Project "Construction of engineering complex with installed system of biogas collection for production of electricity located within administrative limits of Pidgirtsi Village Administration of Obukhov district, Kyiv region. SDW landfill No. 5".

Letter of Reference, "ECOTECHNIC UKRAINE, LLC"

In accordance with the signed agreement, the specialists of Engineering company New Energy Technologies executed the work "Feasibility Study of SPP "Boguslav" power scheme with capacity 42 MW in Boguslavsky district of Kiev region".

etter of Reference, "TRIUMPH, LLC"

Engineering company New Energy Technologies" within the framework of this project, executed works on the construction of the external power supply circuit of the Agroindustrial complex.

Letter of Reference, "Energia, LLC"

Engineering company New Energy Technologies under the contract with "Energia LLC", performed pre-design work "Feasibility study of the scheme of issue of solar power capacity near 110/35/10 kV "Orion" Cherkasy region in Shpolyanskaya district".

Acting as Director of "Energia LLC" A.N. Moiseev

Letter of Reference, "SUNLINE ST, LLC"

Near the village Verkhniachka Khrystynivka district of Cherkasy region "SUNLINE ST LLC" is planned construction of photovoltaic power plant with capacity of 7 MW "Verhnyatskaya FPP".

Letter of Reference, "Energia, LLC"

By request of "Energia LLC", specialists of "IKNET LLC" developed the business model of the project construction of the solar power plant (SPP) with capacity 10 MW in the Cherkasy region.
Simple solutions for complex tasks